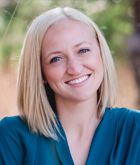 Amy Sapienza, M.S., CCC/SLP is an Illinois licensed speech language pathologist and is nationally certified by the American Speech and Hearing Association (ASHA). She graduated from University of Illinois with a Bachelor of Science in Speech and Hearing Sciences and earned her Master of Science in Communication Disorders from Western Kentucky University.
Amy has worked in a variety of settings, most recently serving as a school-based SLP where she provided diagnostic and therapeutic intervention for students in the areas of articulation, fluency, childhood apraxia of speech, literacy and language (comprehension and expression), auditory impairment, augmentative and alternative communication and social communication.
While working in the schools, she founded, developed and ran "Lego Club": a social skills and language group for students with Autism to collaborate on specific lego-based projects which was very successful and engaging.
Amy is also a member of the ASHA special interest group for school-based issues and is always keeping up with the latest information and research in this area to best serve her students.