Mara Lane single-handedly
changed the course of our
son's life. - Mrs. B.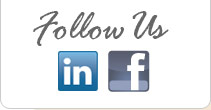 Social Pragmatic Language Skills deficits secondary to
Autism, PDD-NOS, and Anxiety
Language Processing and Auditory Processing Skills disorders
Deaf and Hearing Impairment; Unilateral Hearing Loss; Cochlear Implant
Phonological Processing Disorders
Word Retrieval Disorder
Receptive and Expressive Language Disorders
Apraxia
Articulation Disorders

Mara H. Lane M.S, CCC/SLP is Founder and Director of Comprehensive Speech and Language Pathology LLC, located on Chicago's North Shore in Northbrook, IL offers Diagnostic, individualized Therapeutic and Consultative services to children 18 months of age through high school. The diagnostic services assess whether your child's communication skills are within age and grade expectations. A detailed written report with specific recommendations is provided. Individualized therapy targets specific challenges designed to facilitate improvement with specific goals. Consultation with parents and collaboration with independent and school team members is essential to your child's improvement.